Premium Private Course
Our private course is designed to meet the needs of those who cannot commit to a regularly scheduled course because of frequent traveling, or for those with special learning requirements. For private tuition, not only do we ask what you want to learn, but we also show you what you need to do to get what you want. It is more than just sending you a private tutor. We provide a customised and structured course to help you achieve your learning objectives.
Our private course advantages: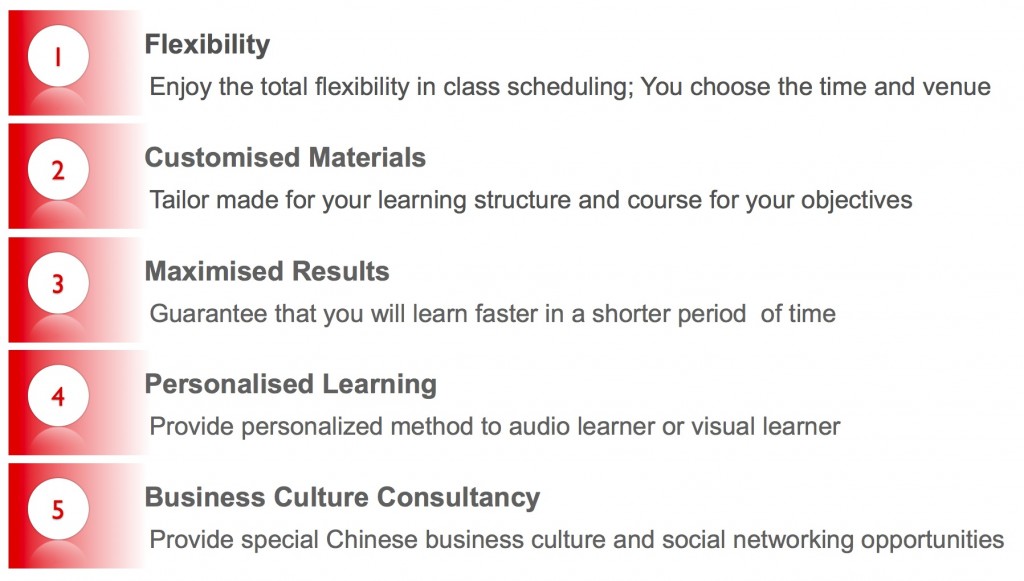 Semi-Private Course
Results prove that small group courses are fun and effective.
Each semi-private Mandarin course is designed, customized and prepared carefully to meet the needs of professionals who intend to use Mandarin when conducting business or living in China. Most of our students are Executives and Business Managers from well-recognized corporations. The positive feedback from our students has proven that our mandarin courses are highly interactive and effective.
By taking a small group course, you will enjoy the following: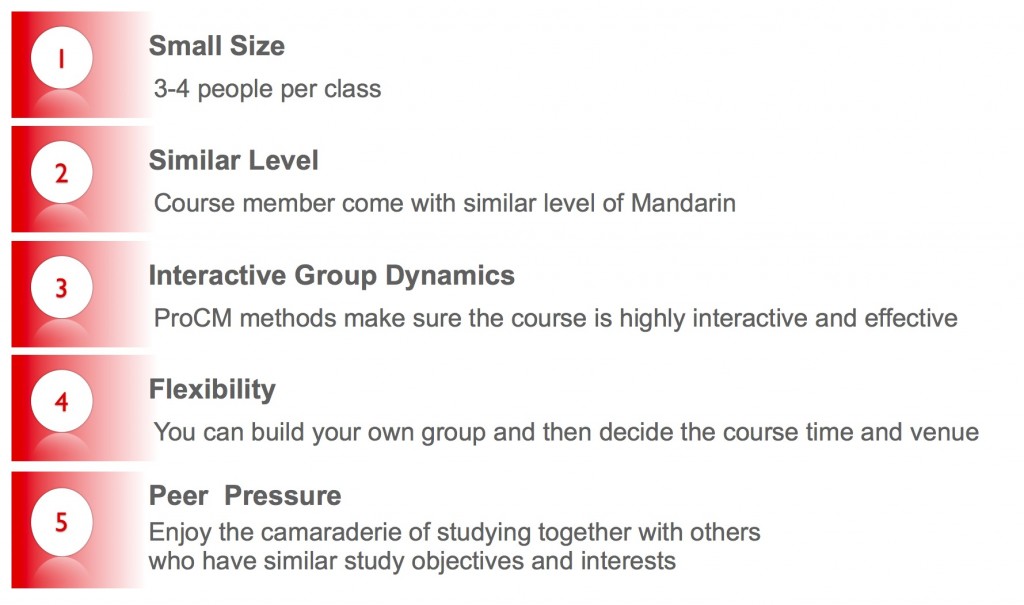 Semi-Private Course timetable

* You can also build your own semi-private study group and propose your preferred time!
Our Textbook
Published by Beijing Language and Culture University Press
Project of NOTCFL of the People's Republic of China     國家漢辦規範教材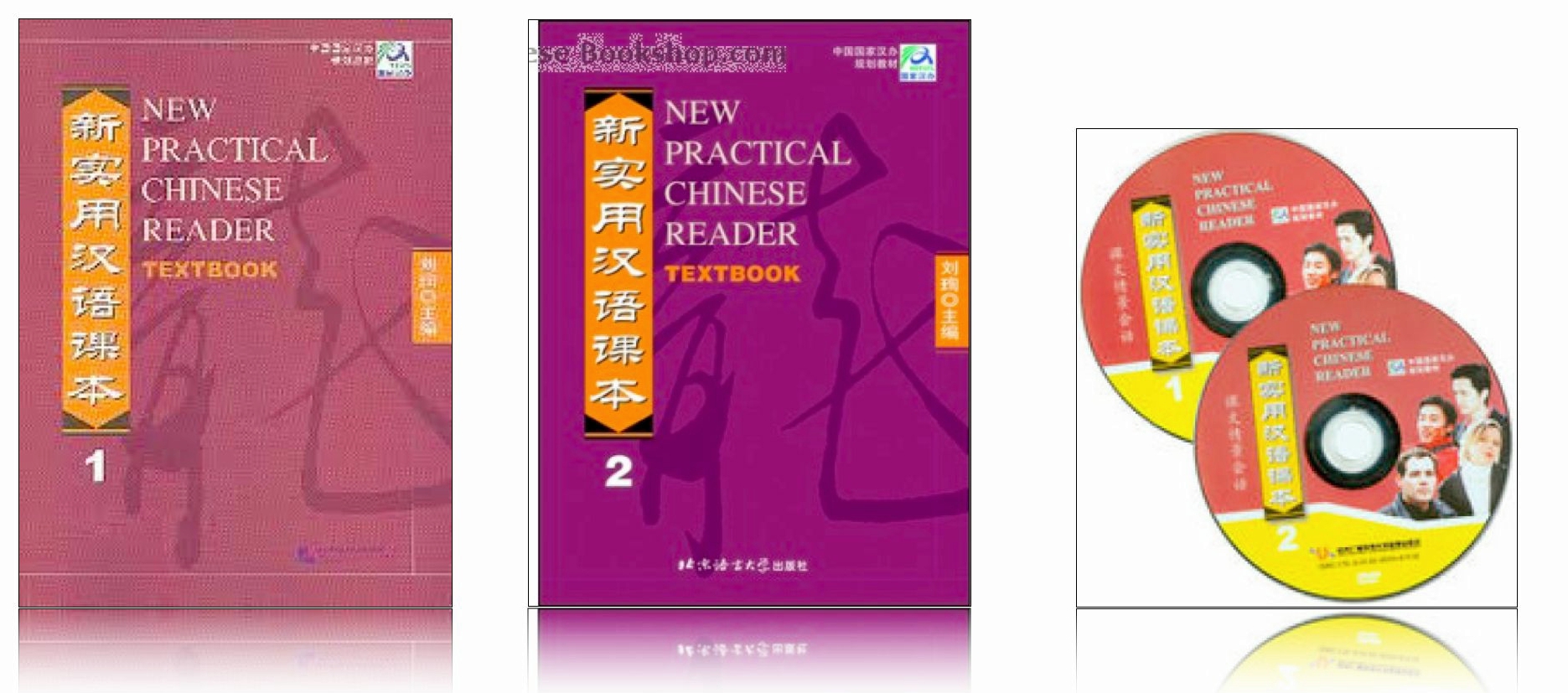 Published by Higher Education Press Beijing
Project of NOTCFL of the People's Republic of China   國家漢辦規範教材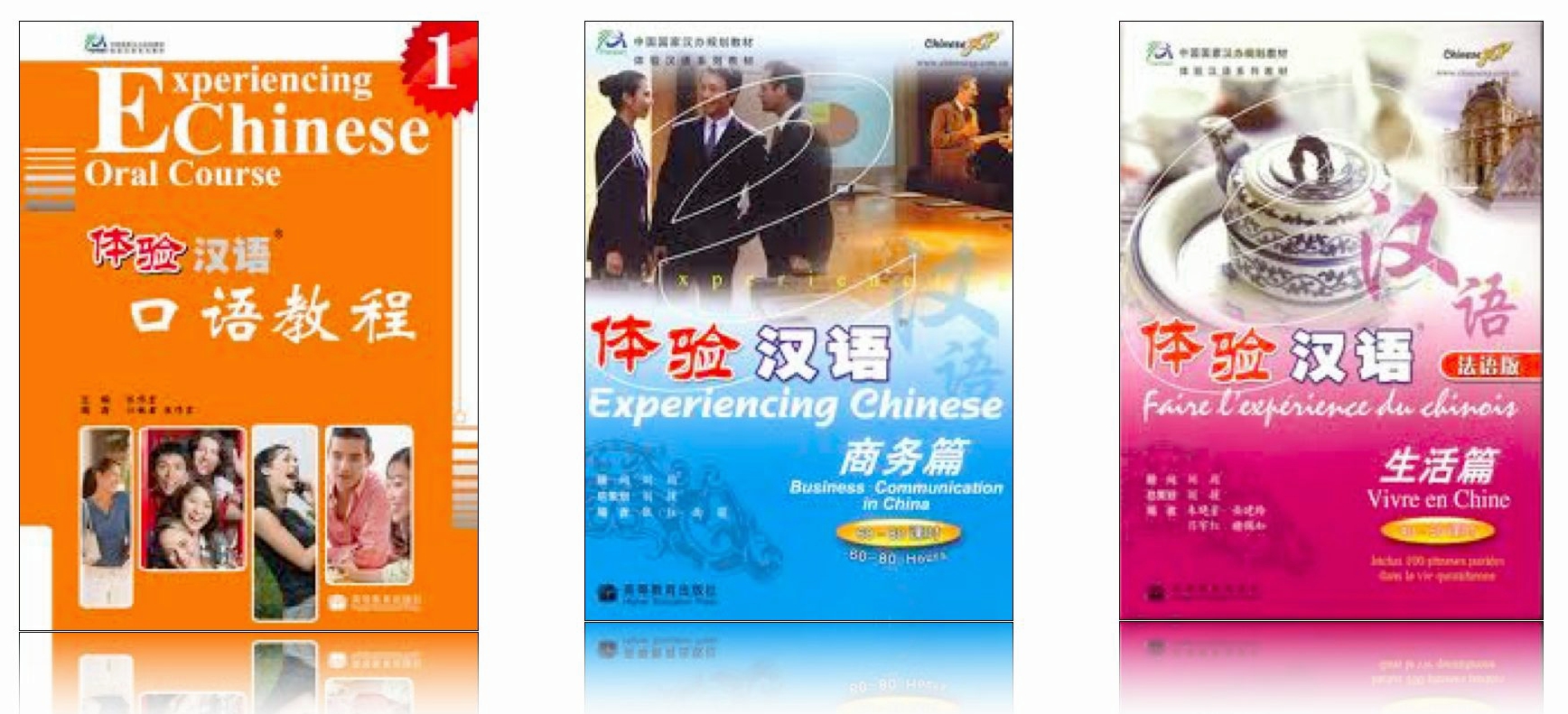 Contact us for a FREE trial course