A flexible and objective-oriented curriculum
Clients will find that our flexible 5-stage language course is a comprised of tailor-made classroom curricula that emphasizes application in professional scenarios. This formula is designed to equip you with functional language and presentation skills – helping you to successfully take the next step in your career.
From Survival to Mastery, our courses are divided into 15 different levels. Before you get started, a professional assessment test is administered to determine your starting level and  to inform the design your personalized learning program. At CM, we offer a step-by-step learning program with ample opportunities to practice, allowing you to reach your study goals, and master fluent Mandarin communication skills.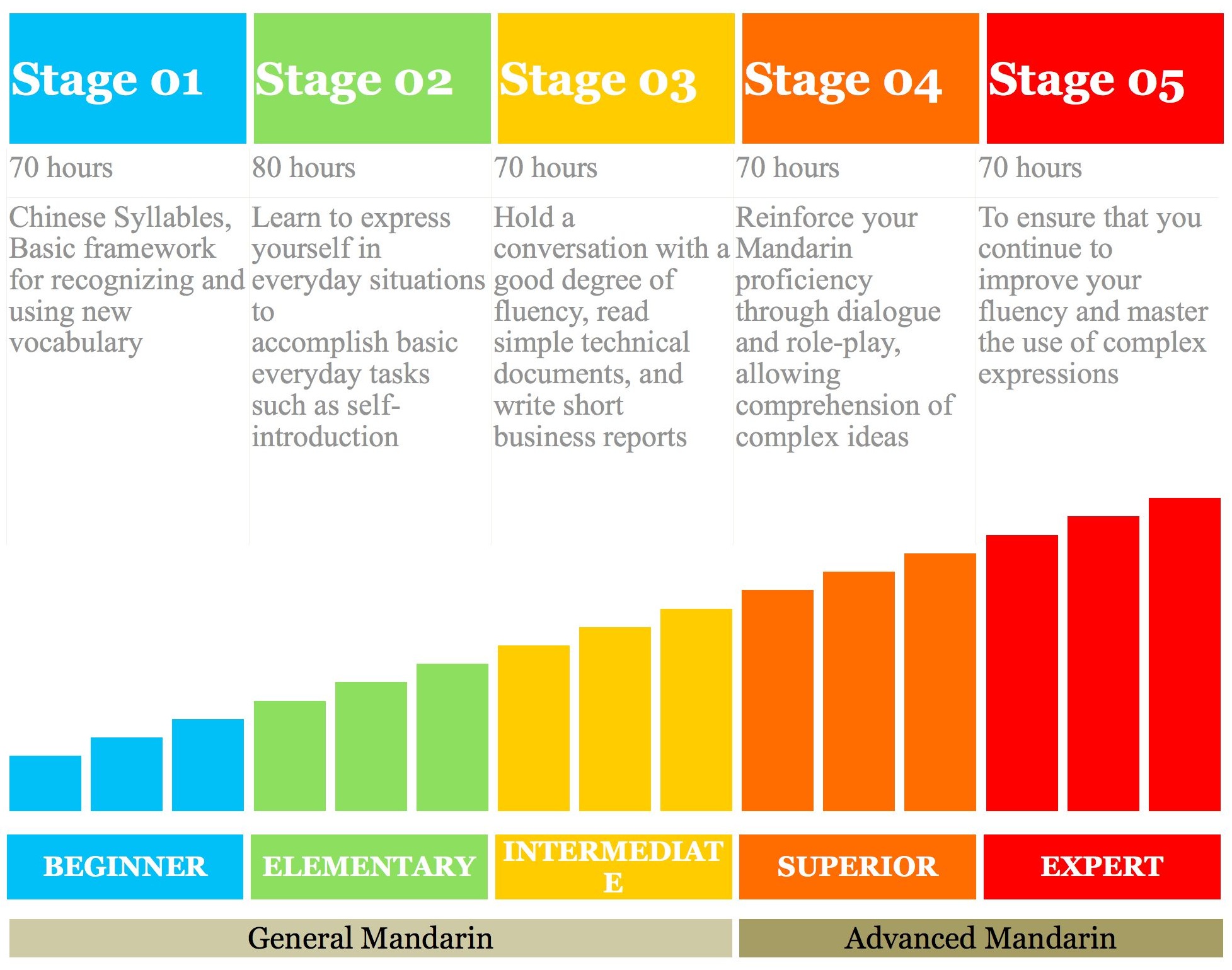 Natural Approach 
A revolutionary way of learning
CM's unique teaching method – Dynamic method was developed by linguistics with reference to mother-tongue learning. It is based on the Natural Approach, which is widely regarded as the most effective method of language learning. Combined with our flexible study hours, Mandarin speaking environment and personal coaching, you will have experience continual improvement in all facets of your Mandarin proficiency.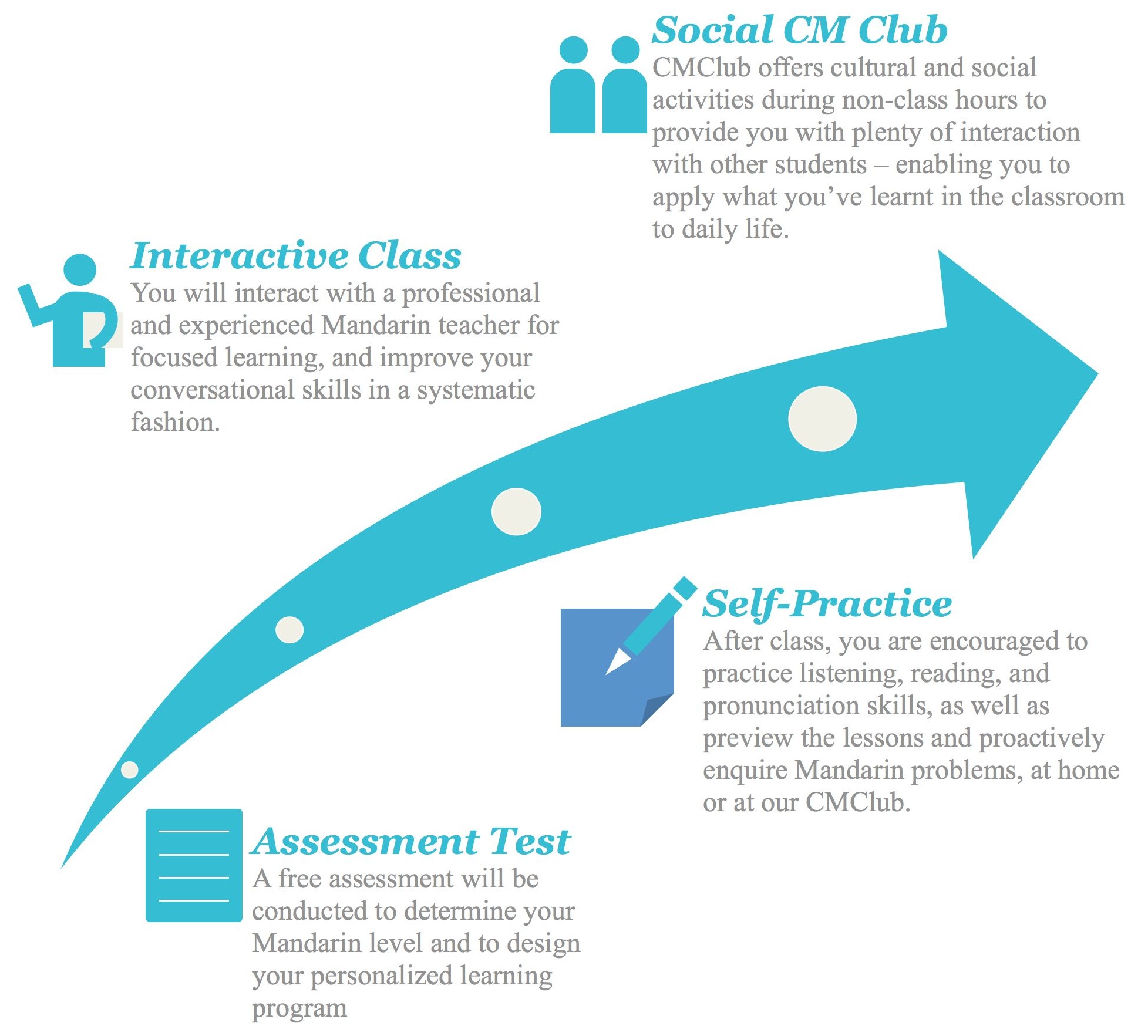 Contact us for a FREE trial course
*Enjoy the special promotion: Get 20 extra hours FREE Mandarin course